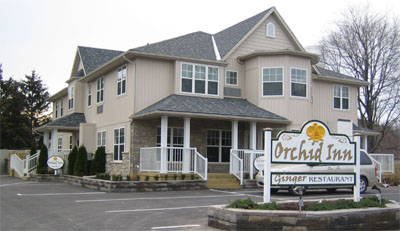 Ginger Restaurant
We are proud to present seasonal menus featuring Asian Fusion cuisine - a blend of Asian recipes and ingredients served in a Western style.
We are open from Wednesday through Sunday from 5 p.m. until 9 p.m. We are closed every Monday and Tuesday in the winter.
Reservations are always recommended, and we are also happy to cater to large lunch or dinner parties and private off-site functions.