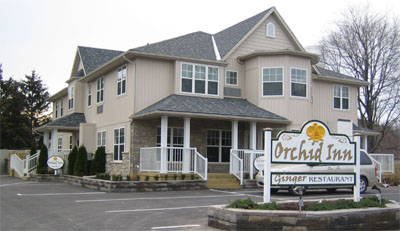 Ginger Restaurant
Along with our newly renovated dining room and exterior, we are proud to present a brand new menu featuring old favourites as well as many new dishes with various Asian influences. Favourites from Thailand, Japan, Malaysia, and various regions of China, are featured, all of which are presented in a western style.


Mother's Day Special
We are serving a special 3 Course Mother's Day menu on Sunday, May 11th for lunch($25.00) and dinner ($35.00). Click here to view our menu!
Hours of Operation
Our Summer hours of operation are Tuesday through Sunday from 5:00 p.m. - until 9 p.m. During the Summer we are closed every Monday.